Most (if not all) of the dating sites or social media (such as Facebook) have fake profiles, though we need to seperate it to three kinds of fake profiles, but frist the main question should be why real people creates fake people profiles? because we need to remember that behind every machine (in our case a website or dating app) there is a human been, a programmer or just a person who doesn't want to be identified.
Three kinds of fake profiles
1
The websites or app builder
As you know, establishment of any new website or app needs a starting force to push it forward in the internet world. In other words, for a new (dating) website or app to be able to start and be successful it needs to have a starting database, in Dating sites the database is built of user profiles, and obviously a new website has none registered profile yet, therefore EVERY new dating website has the amount of about 100 fake profiles, this amount is legitimate and acceptable for all websites. Once the website is advertised propertly it will start to gain real authentic subscribers, and the these 100 fake users won't be legitimate anymore. These users are totally harmless, they are made just to attract traffice of real users to the website, they are like "dead" users which are built of fake picture, fake address, name and email.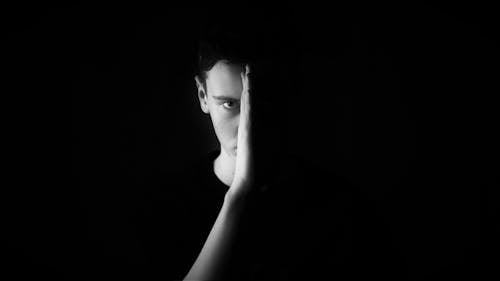 2 Individuals
In order to use online dating sites, to view others profiles, to be able to communicate with others and so on, people must register, which includes giving their first and last name, giving their email address, address, age and other personal information, in some websites (such as
dbdate
,
YoopDate
and others) it's even mandatory to upload a profile picture. Therefore, some people, for some reason either for being in a relationship, married, or just people who are embarrassed to be exposed as using online dating sites, are building fake profiles in order to hide their real identity. These people might use the dating website or app as real users, chat and interact with others, send fake pictures and so on, but once it come to the point of meeting they disappear or start to bring up excuses, or in good times they expose their real identity.
These fake users are harmless usually and the real people behind them are just interested to be able to seek and search for a love or date while being under cover, BUT in some cases these users can use their fake identity for fraud or sexual abusment, therefor you must be careful and suspicious of whom you're chating with before you give any private detail about yourself and double check whether the person is real or fake.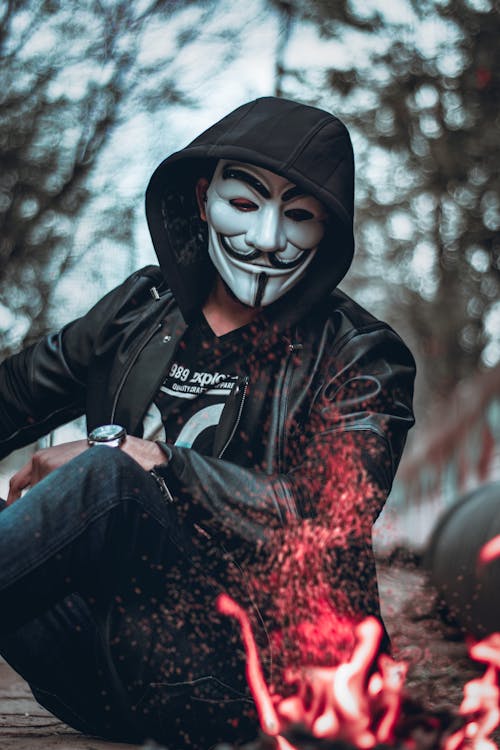 3 People from Third-world countries
Lots of fake users in dating websites, apps or social media are built by people from Third world countries such as East asia and Middle east but mainly from Africa. These people are living in very bad socioeconomic condition therefore they try desperitly to find any source of income even in commiting crime and other illegal acts such as creating fake identity in social media and dating websites in order to put a trap to innocent people around the world. These fake users are very dangrous, they are trying none stop to fraud innocent and naive people, they're doing so by building a very attractive fake profile, with beautiful pictures and nice words, they use fake address and make up a life story. Once someone fall into this trap and try to communicate with them they will continue to build up your trust until they'll ask for financial details or support. You must be very careful before giving any personal details, DO NOT trust anyone after one or two chats, or email correspondence, Talk on the phone, hear if the person sounds trustworthy, hear if he/she has a suspicious accent, plan a date, meet the person in a public safe place and only then, once you know for sure that you're not a victim of a fraud or a scam, plan your next move to building a relationship with that person.
What we do to prevent fake users
Every Dating website or social media has a benefit of having as much users as possible and has no intention to prevent fake users, the more users the website/media has, the more attractive it looks from outside, in other words dating websites and social media has a benifit of fake users because fake users attract traffic of real users to the website.
dbdate is one of the first dating websites which recognized the disadvantage of fake users. Fake users not only that do not bring benifit to the website, the opposite, it makes the website look cheap and unprofessional. In dbdate we understand that as the world is developed in technology more and more people are gaining knowlage and understanding the technology language, learn how to navigate inside the internet world and also how to classify social media and its users. Nowadays lots of people are more aware of internet security and know how to stay away from websites or media with fake users. Therefore dbdate took a step forward and build up a whole system to prevent and delete fake users.
The method dbdate uses to prevent Fake users
1
SoloBolo is believing that nothing is better than the real thing, therefore we hire real people to find and identify fake users, real people do much better work than a machine. One of the tool our workers use to spot fake users is simple Google Analytics, through it we can track Geo-traffic by location, demographic, behavior of users and so on. Once we have that information we can crosscheck it with our subscribers database and identify if users are authentic or not.
2
SoloBolo system sends emails notification to subscribers, Once subscribers enter a fake email address, our mail server receive a message immediately telling us this email is not exist, in this case we delete this fake user within 48 hours (to avoid cases of users who mistakely entered a wrong email address)
3
dbdate's system requires new subscribers to upload a profile picture, this requirement is mandatory. Our team goes through users profile pictures once a day and use their intelligence to classify fake pictures, fake identities and so on. In this case, the pictures are deleted immediately and the users get a mail notification about it by mail.
4
Each dbdate's user have an option to report "abuse" for any other user or offensive chat with other user, once our team receive an abuse report of user they check each case individually and act accordingly. Either by deleting the user, warn him and so on.
5
We in dbdate trust the Big social media. One of the ways to register to dbdate is by login with one of the big social media accounts: Google account, Facebook, Instegram or Twitter. We in dbdate believe that if somone is identified in one of these networks (mentioned above), then no need to check his / hers identity again and we trust that these companies did their checking to make sure their subscribers are authentic.
10 tips of how to avoid fake users
Find people with profile picture first, we don't know who are the people behind a user without a picture
Try to recognize whether the picture is authentic or not
Try to communicate with the person with many chats as you can inside the website, and don't move to private email, Usually the frist thing Fake users ask is to communicate without outside the dating-site (with private email)
See if the user has a funny language (like from Google translate), if so, you should be suspicious
See if the user has more information than the basic, if he/she wrote something about themselves, usually fake users don't take the time to do it
If the user gives you his phone number right away then most likely is a fake user. Real people care about their privacy and don't give their phone number very easily
If you get someone's phone number, see if the code zone is currect, see if the number looks suspicious and be careful not to fall into phone calls phishing trap before making a call
Record your frist call (at least) in case you're a victim of abuse of any kind. do the same with video calls.
Report to the website admin any suspicious act of users
Block unwanted users